Here are a bunch of things we did to keep busy during this Indian summer we've been having in Edmonton. Our house gets quite hot in the heat (we are seriously considering AC next summer) so me and Avery had lots of play dates in the sun and did some fun things with Daddy on the weekends.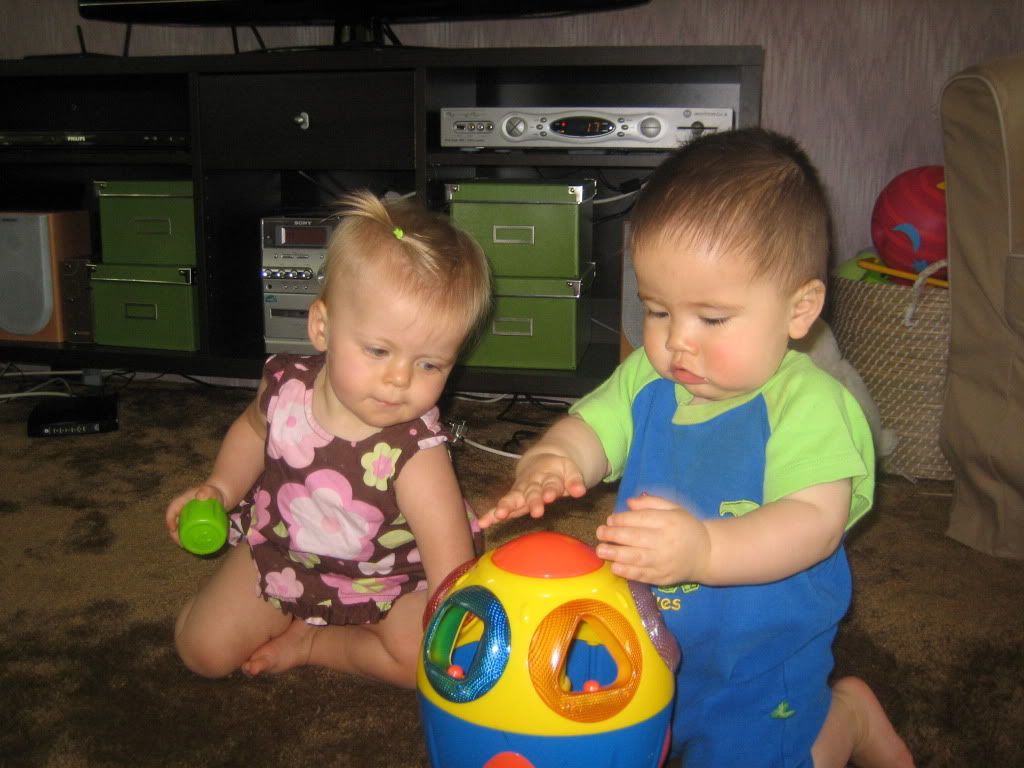 After the splash park, Avery and Dmitri
Choy
came and played with some toys at our house.
After Avery went to sleep Jordan and I had a nice BBQ on our grill in the back yard, it actually worked really good! Looks like we wont need to buy a BBQ for a while still!
Me & Avery at
Miquelon
Lake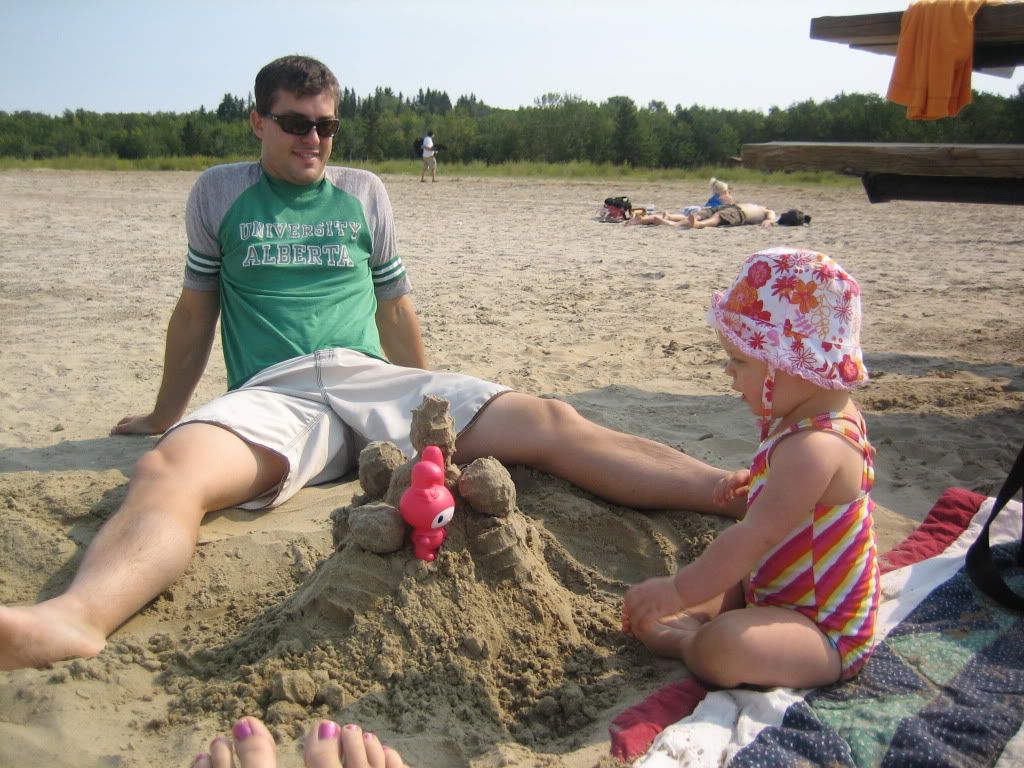 Jordan and Avery building a sand castle At
Miquelon
.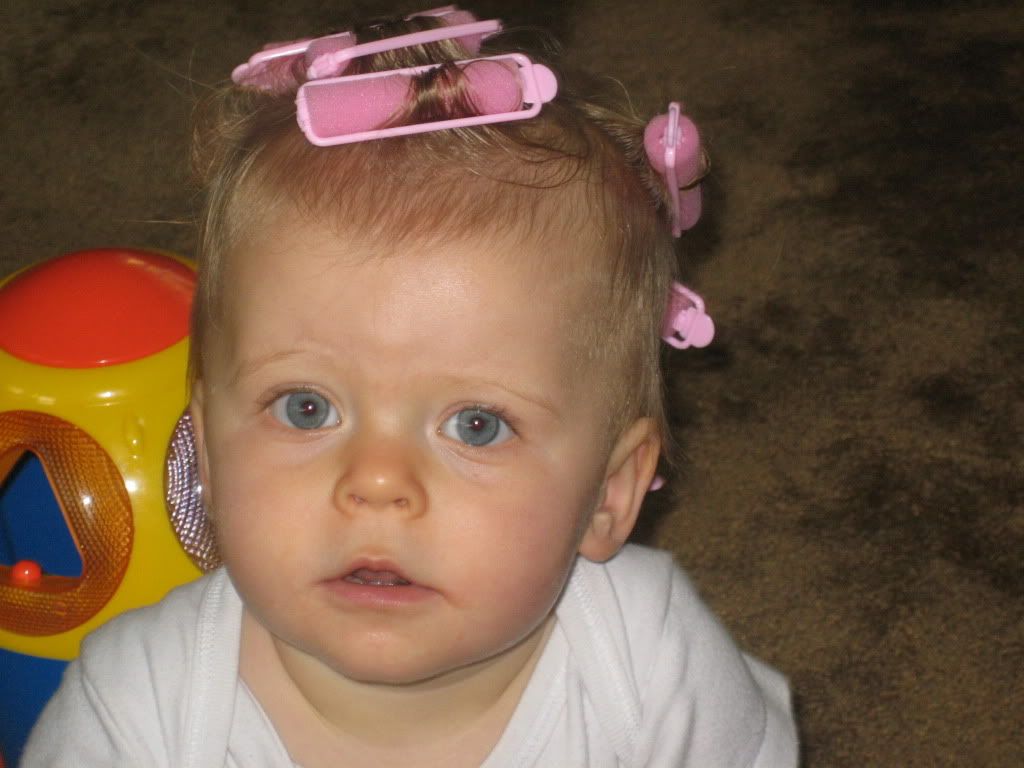 Avery's head full of curlers for church -
surprisingly
didn't pull them out?!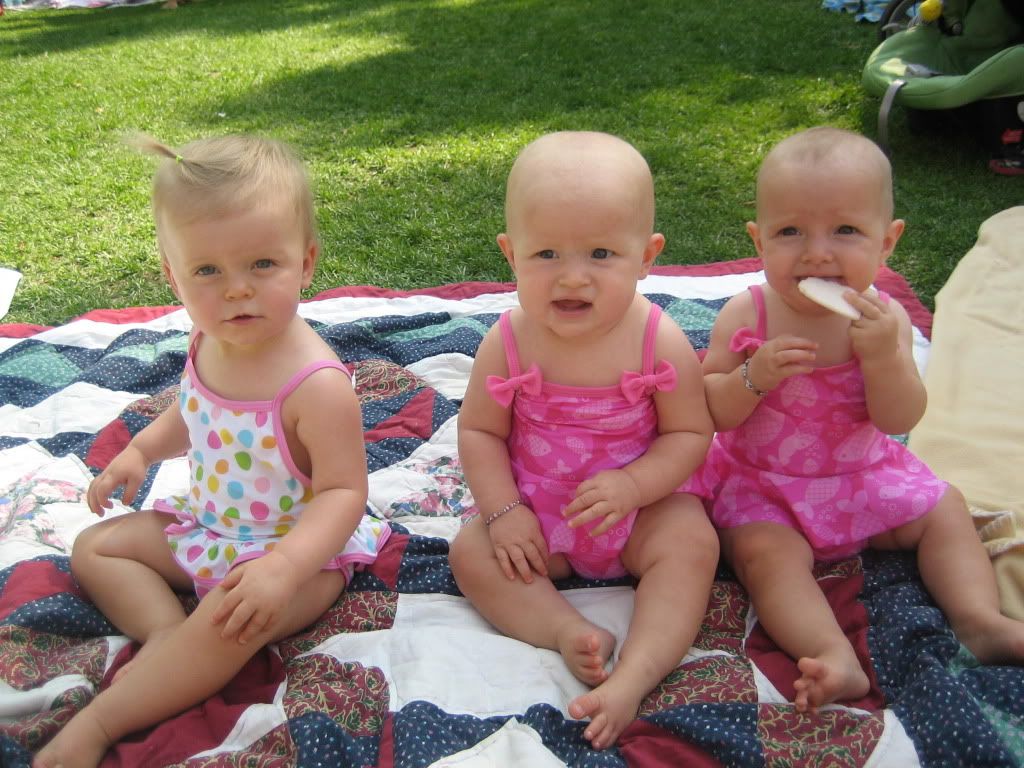 At the leg grounds with Kate and Kara. Kate and Kara are 8 months, they are my sister
Kamry's
nieces
, Amelia's little girls. Very cute!
Playing at Kristen and Casey's house - My cousins, but seem more like Avery's cousins cause of there age, they are so cute with Avery.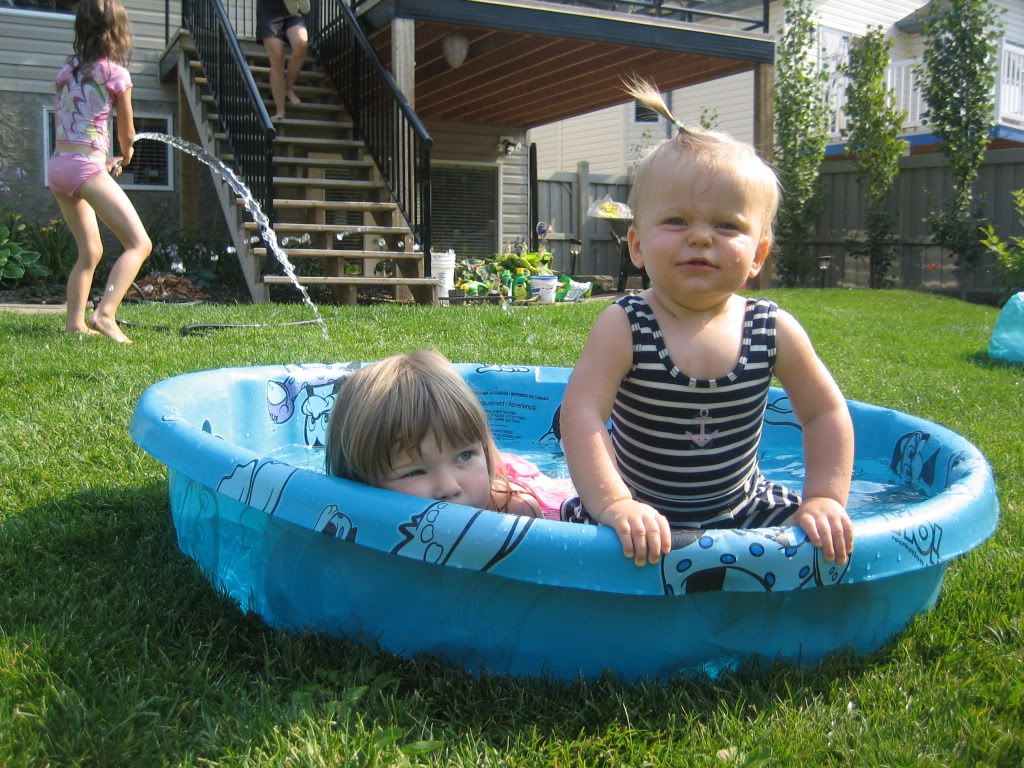 Avery doing her silly face in the pool with Casey.
This is just Avery playing at home, I just like it cause she looks so old!
So we have a busy week this week, we are having Avery's
bday
party this weekend, and
Jordan's
family is coming for that which is nice. So lots to get ready, should be fun! And its supposed to be nice this week again! So maybe in between we will have some fun outside too.