People have told us this statement, specifically in regards to if your marriage can survive a reno you can survive anything, haha! There are a lot of people in our ward who have renovated there house, so they are speaking from experience. Well, I've already after just a week of living in it realized this too be true! But I'm impressed with how well we are doing!
I'm sort of in a routine now of making meals on my stove top and bringing dishes downstairs to wash dishes and having our little play - TV area that me and Avery hang out in squished in our living room since the appliances take up the other half of the living room. I tell you, it will make me really appreciate a normal functioning kitchen when this is done! Hopefully by the end of this week the cabinets and appliances will be hooked up, back splash tile is in but I doubt we will have that done by the end of the week. Jordan is back at work, so now he just has evenings and Saturdays to work on things. It was sure nice when he was off and even though he was working on the house he was always around, Avery loved watching Jordan work, shes Ms. Bob the builder!
Anyways, here are some pics from the week happenings at the Heavenor home. (Special thanks for the wonderful help we've had so far. Our Stake President Pres. Card came over to check the sub floor for the tile and make sure it was okay, and he ended up lending us all his tools for tile and helping the next day from 9-2!!! Blake has been over as much as he can as well as my Dad. So thank you all!)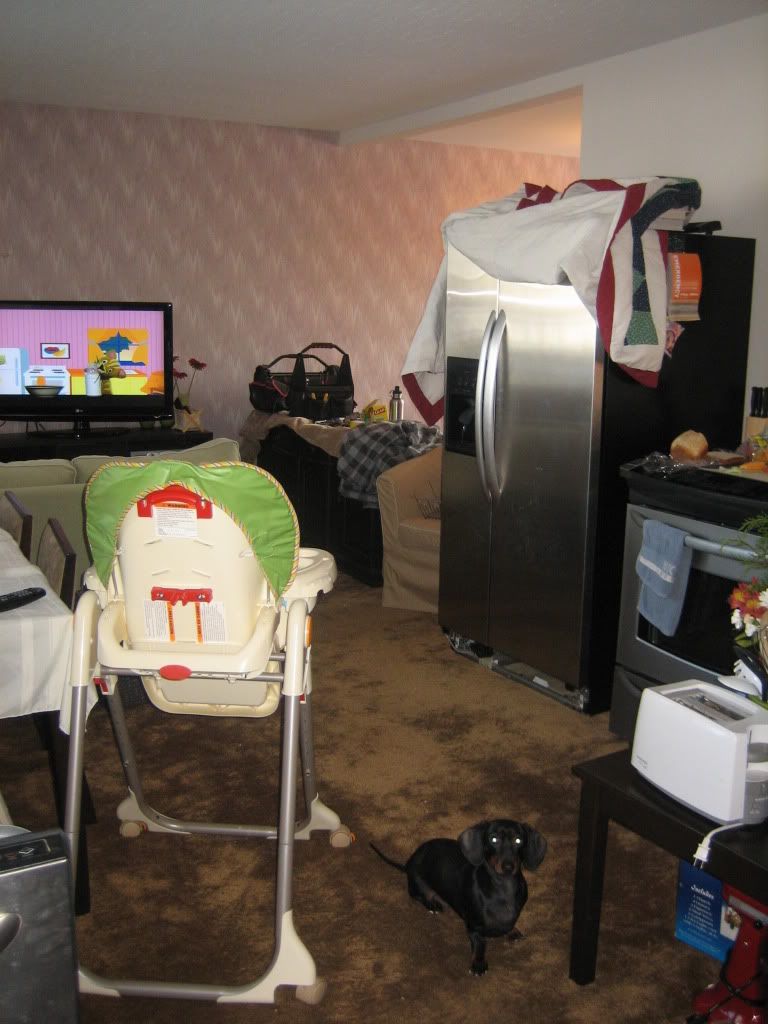 My living room - appliances all in there and kitchen table. I've been make food on my stove top, thank goodness its the flat top. (We will be getting new carpet in here once the kitchen is done.)
Avery enjoying lunch in our crazy house. We put tile in the front entrance behind very there - whoever thought carpet was a good idea in front entrances should be locked up!
Removing the cupboards and bringing downstairs for the suite - I will not miss those pink metal cupboards. You should see the things they found that fell behind the cupboards over the years... I won't even gross you out, lets just say food from 15-20 years ago...
Jordan putting down the sub floor for tile.
Avery loved when the sub floor was done, we put some music on and her dancing shoes and she was in heaven!
She also loved watching Jordan work
Blake helping Jordan lay tile.
Avery and Jordan cleaning up the spacers and floor for grout the next day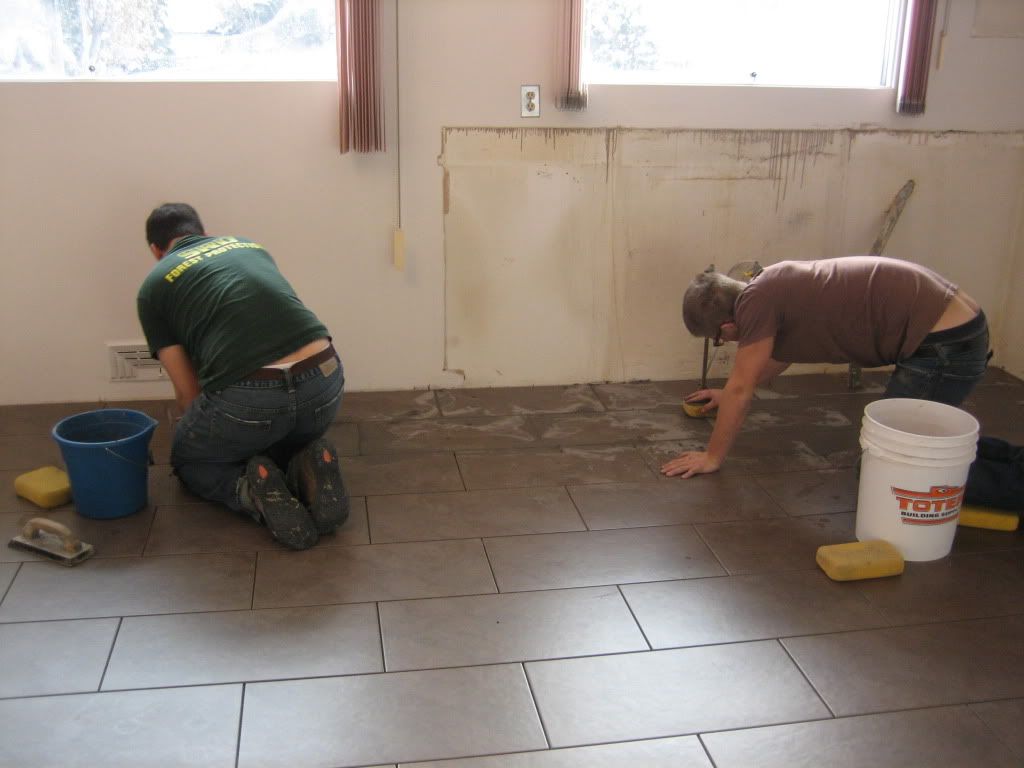 Grouting... messy job and lots of work!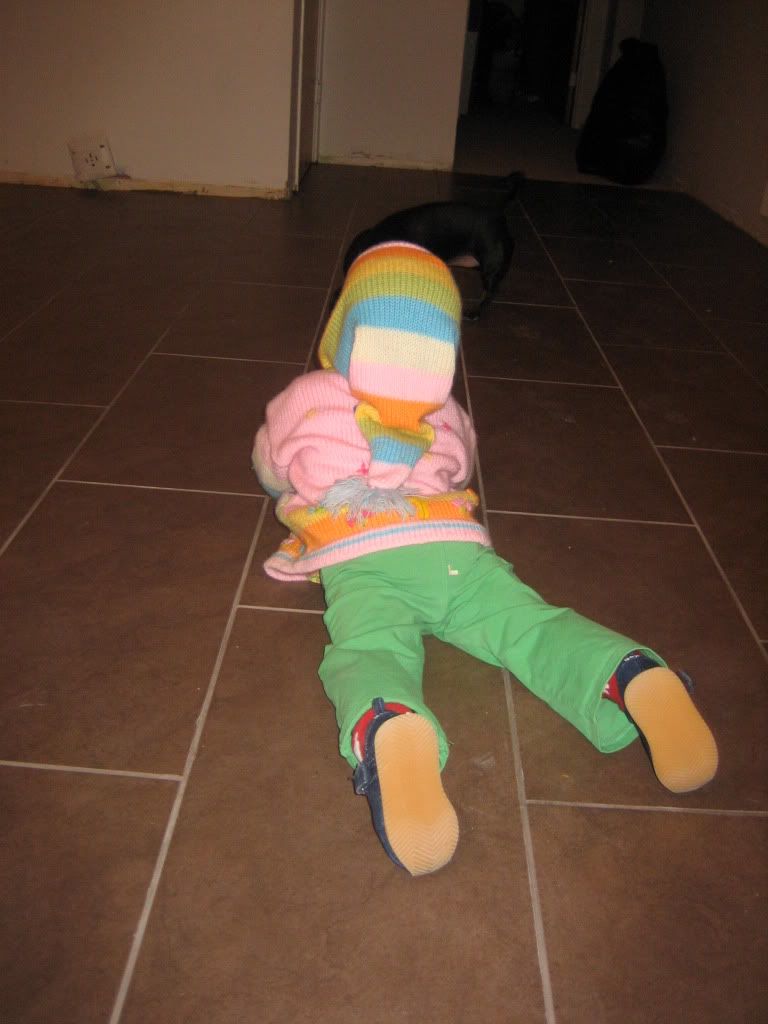 Avery enjoying the beautiful tile floors! We were very happy with how it turned out!
I'll keep you posted, there will be lots of progress over the next month, and then finishing pieces over the next 6 months. And if you know anyone wanting to live close to downtown in a 2 bedroom basement suite (clean and well layed out, lot of space... but a bit dated) then let me know! It will be ready Feb. 1.