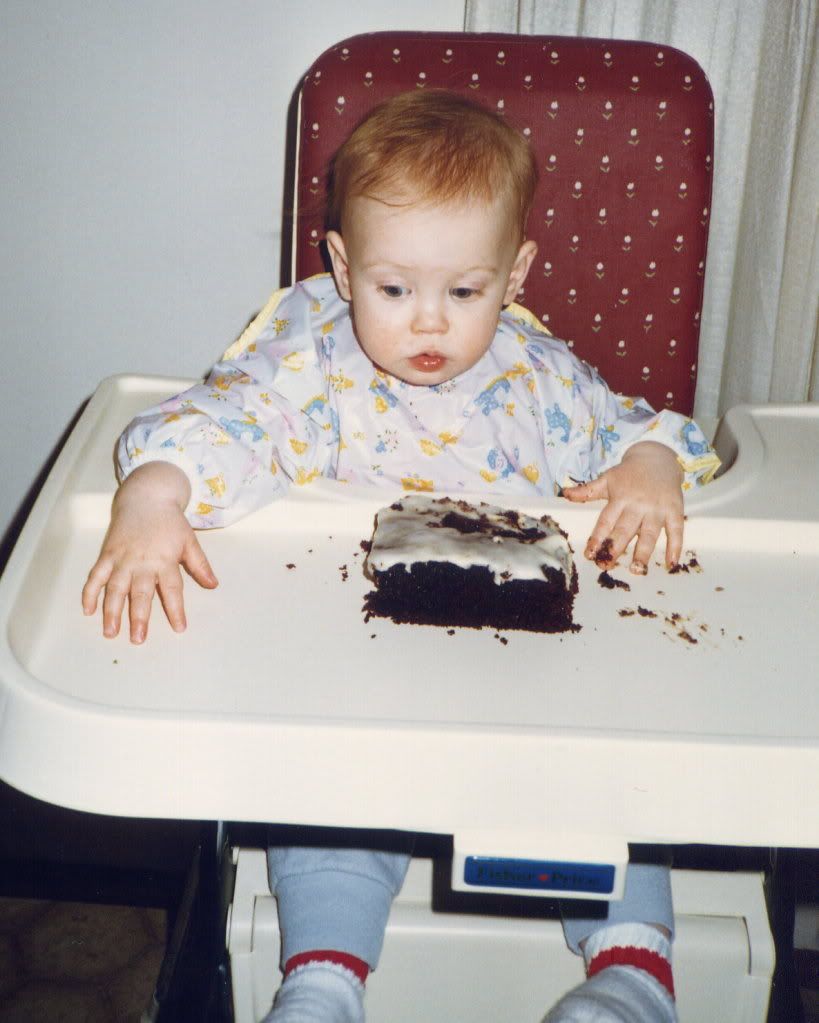 So don't be fooled, the above picture is me... not Avery. Just kidding, we don't look that much alike, when she was born I only saw Jordan in her, but as shes gotten older and I look back at my baby pictures I see much more of me in her!
So we had a little mini birthday bash on Avery's actual birthday on Friday. Since we are moving and my house is all boxed up right now, I got some cupcakes from Flirt Cupcakes on Whyte Ave and we enjoyed some cupcakes with Avery and sang her happy birthday! My Mom came and joined me and Jordan and it was a nice pre-birthday bash. I'll do a proper party in September for Avery once we are settled into our new place.
She was a little timid at first, but then really enjoyed the cupcake! It was fun, I still can't believe shes one!
Well now I best get back to packing and planning this Church thing for a Stake Primary conference this Saturday. Ahhh! Its a busy week, I'll be so happy when its over!